Denise Mortley, Physiotherapist HPC Guelph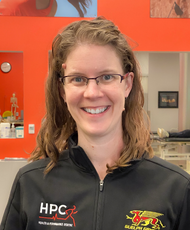 Denise Mortley
Physiotherapist, HPC Guelph
---
As a previous University of Guelph student, and volunteer at the Health and Performance Centre, I am excited to be have the opportunity to return and work at the HPC. Denise is also the consulting physiotherapist for the University of Guelph Gryphons women's rugby team.
When asked about her favourite tips to clients, Denise says, "physiotherapy treatment should involve collaboration between you and the physiotherapist. Discuss your goals and expectations with your therapist, and be an active participant in your treatment for an optimal outcome that suits your needs."
For the 2022-23 season, Denise will be working as the team physiotherapist for the Guelph Gryphons varsity golf and nordic skiing teams.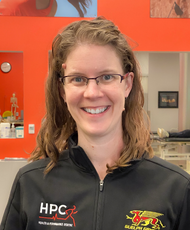 Education:
Bachelor of Science (Human Kinetics), University of Guelph
Masters of Science (Physiotherapy), McMaster University
Continuing Education and Certificates:
Completed Advanced Manual and Manipulative Therapy Exam
Completed Running Injury Assessment and Prevention Courses
Level 1 Acupuncture AFCI
Level 1 Functional Dry Needling®
Vestibular Rehabilitation
Concussion Management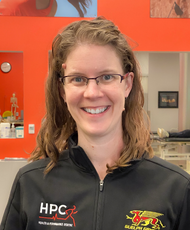 Professional Membership & Licenses
Member of the Canadian Physiotherapy Association (CPA)
Member of the Ontario Physiotherapy Association (OPA)
Fellow of the Canadian Academy of Manipulative Physiotherapists (CAMPT)