Guelph Massage Therapy | Health & Performance Centre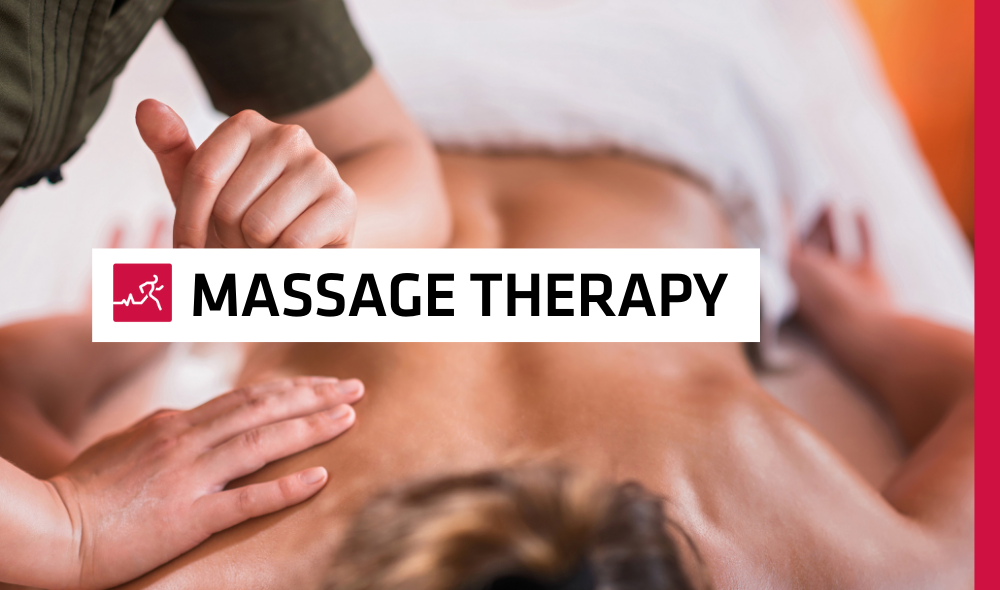 At the University of Guelph's Health and Performance Centre, our Registered Massage Therapists aim to assess and treat soft tissue imbalances/injuries through therapeutic massage. Massage treatments utilize a variety of techniques to create releases which promotes optimal tissue health. Massage treatment will often result in a reduction of pain and improved range of motion and can promote relaxation in these tissues.
Frequently Asked Questions
Questions about massage therapy services?
---
Expectations for your first massage therapy appointment:
When your appointment is first booked, you will be sent Health History and Consent intake forms to fill out ahead of time, that way the Registered Massage Therapist (RMT) can review your information and you can make the most of your appointment time. When you first arrive at the Health and Performance Centre on the day of your appointment, you'll be checked in at the front desk and directed back to the correct room. The RMT will then discuss with you your concerns and what type of treatment you are looking for. With your input, the RMT will assess you and make a plan on how to best treat your area(s) of concern, and what areas of the body will be included in your treatment. You'll have the opportunity to ask any questions and can stop the assessment and treatment at any time. The RMT will leave to wash their hands, and you can undress to your comfort level to lie in between the clean sheets before the RMT knocks to come back into the treatment room.
Benefits of Massage Therapy:
Massage Therapy is well known to promote a feeling of relaxation and calm. This occurs from the release of endorphins which produces a feeling of well-being. There is also a reduction of stress hormones, such as adrenalin, cortisol, and norepinephrine. Some of the physical benefits of massage therapy include:
A reduction in muscle tension.
An improvement in circulation either locally or systemically can be achieved
An increase in joint mobility and flexibility improving range of motion.
Faster recovery of soft tissue injuries.
Stimulation of the lymphatic system.
Reduction of stress hormones
Reduced anxiety and depression due to release of endorphins.
Heightened mental awareness and focus.
Improved skin tone and skin health.
General or systemic relaxation.
Who Massage Therapy Can Benefit:
From young athletes to seniors wanting to keep their bodies feeling pain-free, almost everyone can benefit from massage therapy. Massage Therapy does not have a specific age of consent, only informed consent, meaning if someone can understand all the information given and make choices and consent based on that information, then a Massage Therapist can proceed with treatment.
What Makes Massage Therapy at HPC Different?
Massage Therapy at the HPC provides patient-centered care focused on your individual goals and needs.
---
Massage Therapy Treatments & Fees:
1-hour Massage: $100
45 min Massage: $85
30 min Massage: $70