Varsity Athletic Therapy | Department of Athletics

The Health and Performance Centre is the Official Sports Medicine Clinic of the Guelph Gryphons. Each year, over 700 student-athletes at the University of Guelph represent the Gryphons at the varsity level as part of one of the 30 varsity programs offered at U of G.
The athletic therapy services available to Gryphon varsity athletes are led by certified athletic therapist Chris DeZorzi. The athletic therapy department is dedicated to ensuring the physical and mental well-being of all Gryphon student-athletes. While sports can be plagued with injuries, it is our responsibility to provide a high standard of care and quality therapy services to assist student-athletes in returning to sport in a safe and timely manner. Our mission is to empower student-athletes to be advocates for their health and provide them with the education, knowledge and skills to be successful in pursuing their athletic endeavours. Our certified Athletic Therapists have in-depth knowledge, education and training in the areas of the human musculoskeletal system, exercise physiology, biomechanics and emergency care.
Learn about the Varsity Athlete Care Model.
Click HERE to book Athletic Therapy appointments online. Connect with the athletic therapist with your team if you encounter any issues.
---
Meet the Team | Athletic Therapists
---
Role of Athletic Therapists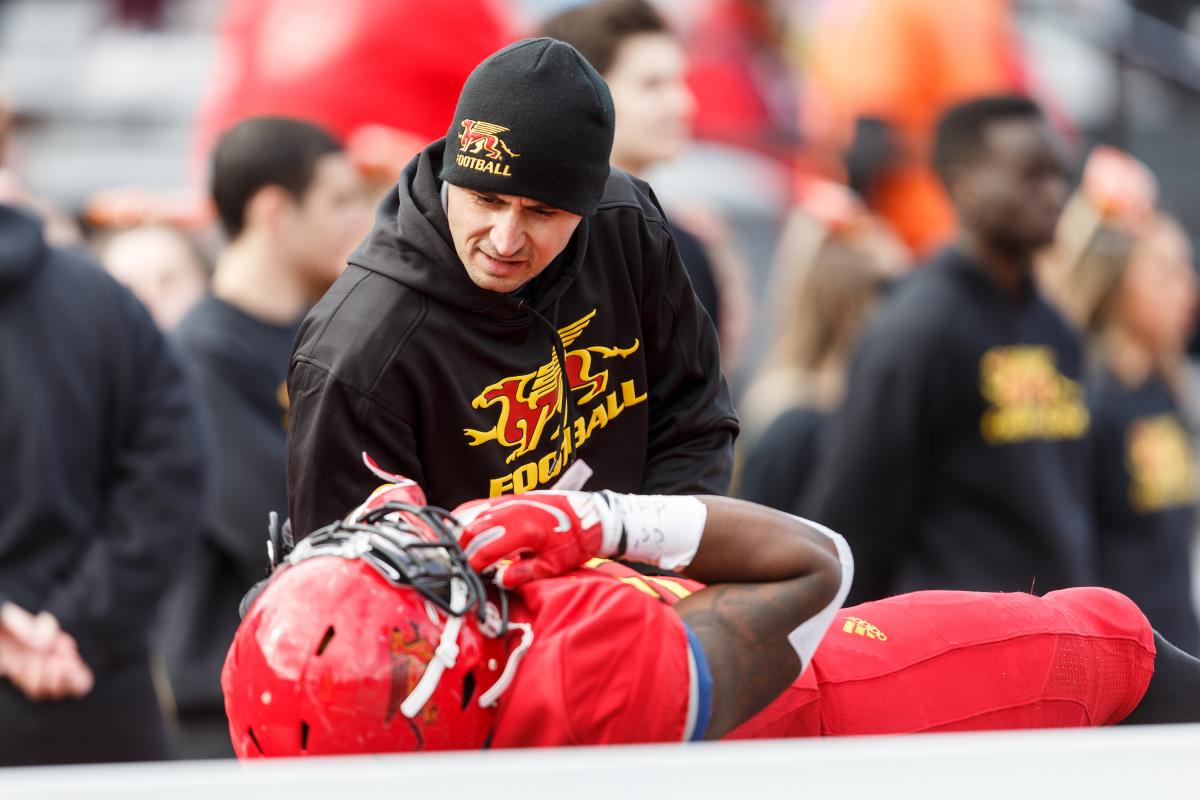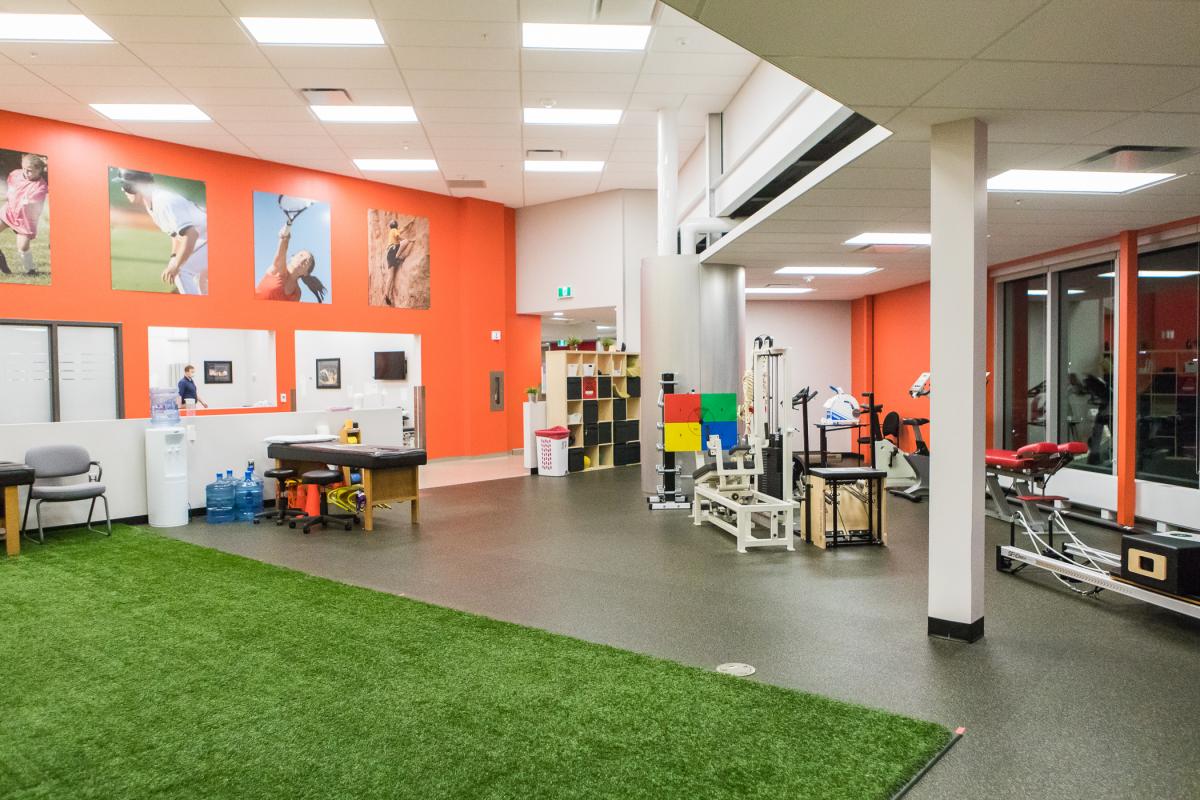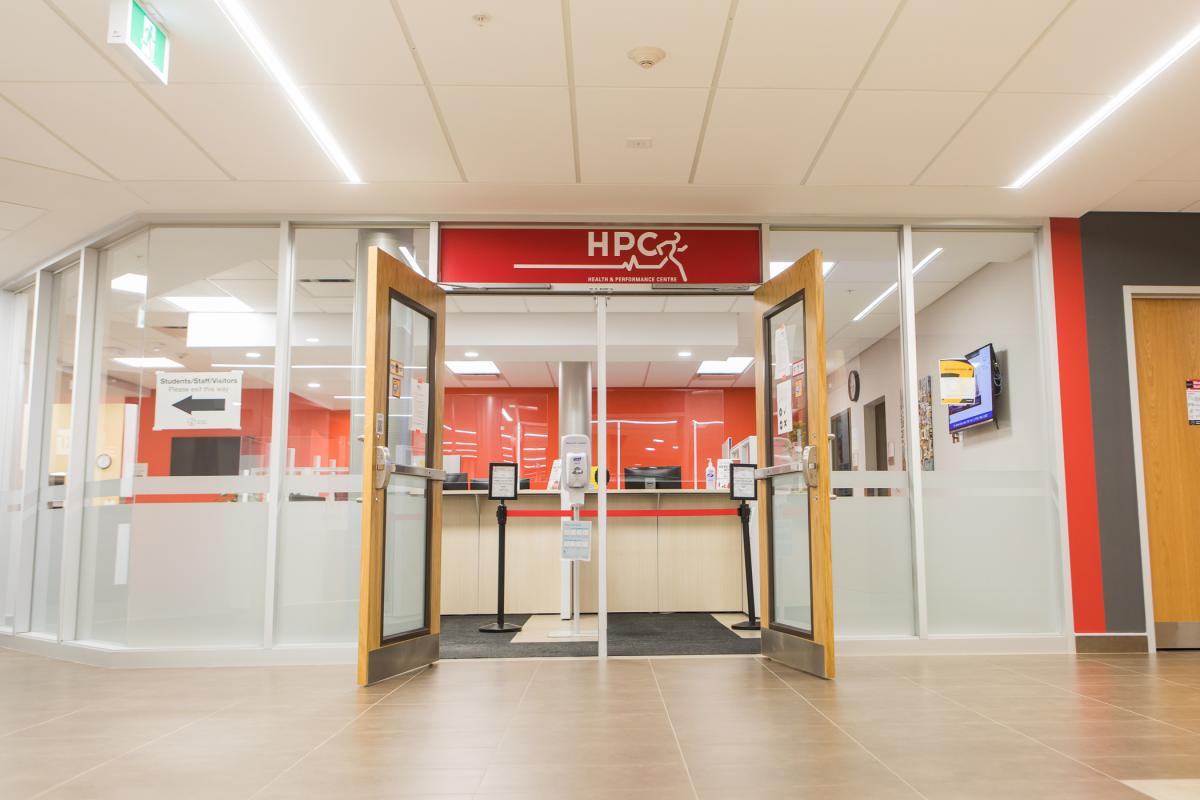 ---

Volunteer Student Trainer Program
Full-time students at the University of Guelph interested in gaining first-hand experience in the field of athletic therapy can apply to the following course, BIOL 3650 (An Introduction to Athletic Therapy). The course, which is a pre-requisite to becoming a student trainer with one of our Gryphon varsity teams, is offered in the winter semester and is by application only. With athletic therapist Chris DeZorzi leading the teaching, the BIOL 3650 course is designed to introduce students to the profession of athletic therapy in an experiential learning format, which includes hands-on practical skills such as taping for injuries, concussion evaluation, on-field and sideline assessment of injuries, and learning basic anatomy relating to common injuries in sport. The objective is to prepare the student for volunteering as a student trainer with one of our Gryphon varsity teams.
---