HPC and Practitioners win Guelph Community Votes Awards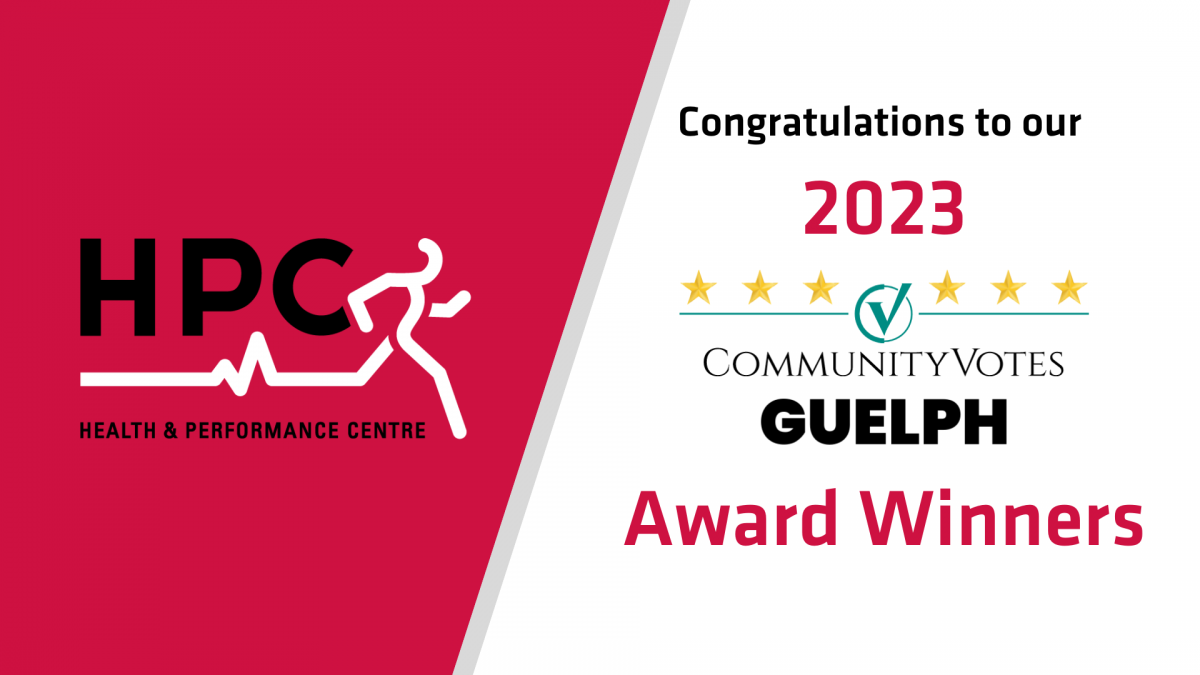 We are thrilled to announce that the Health and Performance Centre (HPC) at the University of Guelph has won multiple awards in the Guelph Community Votes competition! We are so grateful to all of you who took the time to vote for us and support our practice.
Thanks to your votes, HPC won Platinum in the categories of Naturopaths in Healthcare and Physicians and Surgeons in Healthcare, as well as Gold in the categories of Acupuncture, Chiropractic Clinic, Massages, Osteopaths, and Weight Loss and Nutrition in Healthcare. We are humbled and proud to have received such recognition from our community.
In addition, many of our practitioners have been named as individual winners in their respective fields. Congratulations to Dr. Kate Henderson, who won Platinum in the Chiropractors category, and to Dr. Robert Winslow, who won Bronze. Additionally, Dr. Kristina Brooks won Gold in the Naturopaths category, and we have several winners in the Physiotherapists category, including Platinum winner Alicia Hanman, as well as Bronze winners Brett Lyons, Craig Dixon, Denise Mortley, Jeannette Johnson, and Top Picks Jessica Manuel, Jody Brianceau and Lisa Geddes
We could not have achieved these incredible results without your support, and we want to thank each and every one of you who voted for us. It is an honour to serve this community, and we will continue to strive to provide you with the highest quality healthcare services.
Once again, thank you for your support and congratulations to all of our winners!
Complete list of HPC Winners
Health and Performance Centre (HPC) at the University of Guelph won in the following categories:
Many of our practitioners were also named as winners, including:
Chiropractors:
Naturopaths:
Physiotherapists: