Rachel Hannah, Registered Dietitian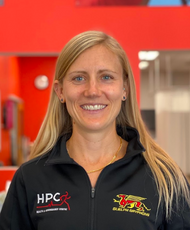 Rachel Hannah
Registered Dietitian, HPC Guelph
---
Rachel Hannah brings over 10 years of clinical experience as a Registered Dietitian to the Health & Performance Team. She services all Nutritional goals and action planning including:
Cognitive Behavioural Therapy and Acceptance-Based Behavioural approach to Weight Management

Energy Availability for Health & Performance

Individual Periodized Nutrition Planning for Athletes

Iron Deficiency, Gastrointestinal Issues, Bone Health plus more

Providing the latest evidence-based sports nutrition information learned from the International Olympic Committee (IOC) Sports Nutrition diploma that she completed in 2019.
Rachel puts her clinical knowledge to applied use as a distance runner, having won 5 Canadian Championships in road racing, track and cross country. She was also the First Canadian in the Boston Marathon and won a Bronze Medal in the 2015 Pan Am Games Marathon. Rachel is currently competing in the World Major marathons at an elite level.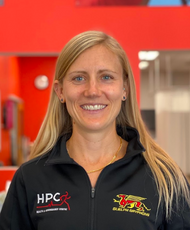 Education:
Bachelor of Science, Health and Human Nutrition - Georgia State University (2009)
International Olympic Committee Diploma in Sports Nutrition (2018)
Continuing Education and Certificates:
Certified in ISAK body composition testing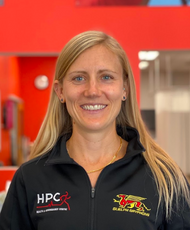 Professional Membership & Licenses
Member of the College of Dietitians of Ontario and Dietitians of Canada
---
The services offered at the University of Guelph's Health and Performance Centre offer clients a collaborative approach unlike any other in the City of Guelph. Our expansive team of experts at the Health and Performance Centre will work together to ensure all of our client's needs are met to the highest standards. See the links below to explore some of the other talented practitioners who call the University of Guelph's Health and Performance Centre home!
---