Dr. Robert Winslow | Guelph Chiropractor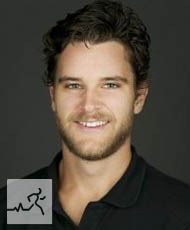 Robert Winslow
Chiropractor, HPC Guelph
---
Dr. Robert Winslow has worked in Guelph at the Health and Performance Centre as a Chiropractor since 2014 after graduating from the Canadian Memorial Chiropractic College (CMCC).
During his first four years at the Health and Performance Centre Robert was also training as an elite marathon runner; an experience he now uses as the Guelph Gryphons Varsity Cross Country and Track and Field teams. He has supported the team as a chiropractor during their successful quests for numerous national titles.
Outside of the Health and Performance Centre, Robert has also worked with Athletics Canada, helping keep some of Canada's best athletes healthy as they prepared to compete at the Olympics. He also has experience working with Olympic triathletes and wrestlers.
Working both field side and in the clinic, Robert is able to apply his knowledge of how the body moves to each individual sport to help them achieve their highest level of performance. As a chiropractor, Robert is always trying to understand the full picture of what may be causing a person's symptoms that day. Understanding the root cause of a problem will allow our patients to be healthier and move better. Robert takes pride in treating every patient as though they are an Olympic-level athlete.
As a chiropractor, Robert frequently works with the spine but is also just as comfortable working with extremity cases as well. 
For the 2022-23 season, Rob will be working as the team chiropractor for the Guelph Gryphons varsity football, track & field, cross country and field hockey teams.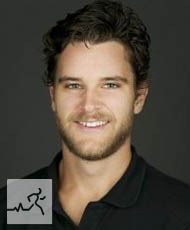 Education:
Doctor of Chiropractic, Canadian Memorial Chiropractic College (2014)
Bachelor of Science in Human Kinetics, Saint Francis Xavier University (2010)
Continuing Education and Certificates:
Functional Integrated Acupuncture Certificate Program 2021
KettleBell Science 2021
Emergency First Aid and CPR March 2021
Training the 3D Human Machine. A Complete Guide to Assessing and Improving Rotational Movement Patterns. June 2020. (Virtual) Guelph, ON
Motion Palpation Institution Virtual Summit. April 2020. (Virtual) Guelph, ON
CCES The Role of Athletic Support Personnel 2020
Altis Solving the Performance Puzzle. September 2019. Toronto, ON
CCES True Sport Clean. 2018, 2020
Research Review Services Continuing Education. September 2018
FMT Blades and FMT Blades Advanced: July 2018. Toronto, ON
Emergency First Aid and CPR: March 2018
Management of Sports Injuries in the Paediatric Patient. April 2017. Toronto, ON
Active Release Technique Upper Extremity: November 2015. Toronto, ON
Active Release Technique Lower Extremity: July 2014. Montreal, QC
CCO Record Keeping Seminar: June 2014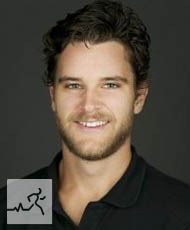 Professional Membership & Licenses
Member of the College of Chiropractors of Ontario
Member of the Canadian Chiropractic Association
Member of the Ontario Chiropractic Association