Snow Shovelling Tips to Avoid Back Pain | HPC Guelph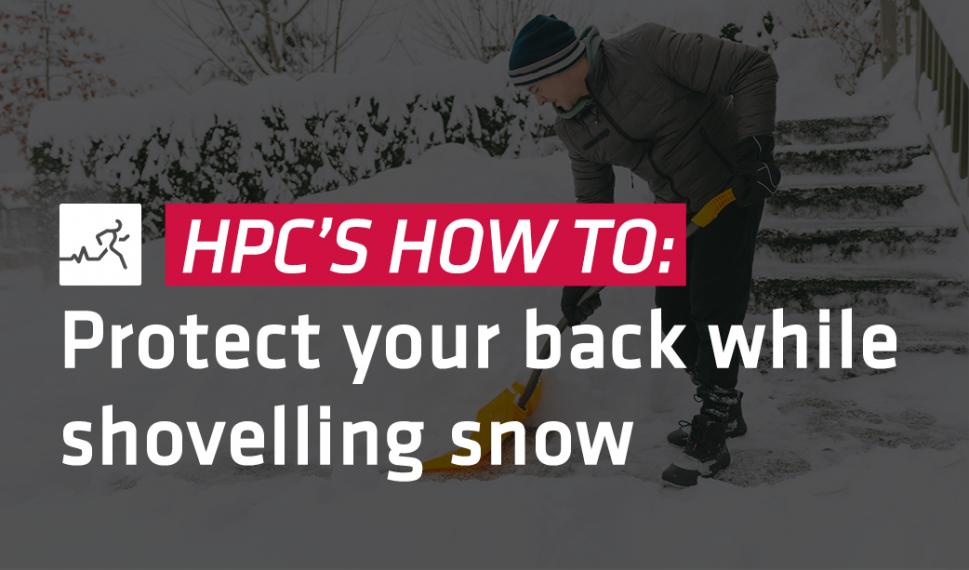 Snow Shoveling Tips to Protect Your Back From Injury
Old Man Winter is back! Every winter, we see many patients visiting the Health and Performance Centre with injuries from improper snow shovelling techniques. To ensure you are staying safe while doing that dreaded winter chore, here are some tips from one of our Guelph chiropractors, Dr. Kate Henderson, on how to do it properly, which will protect your back from injury.
---
Tip 1: Lift Light
It may be tempting to do less lifting by filling your shovel to its max, but this shortcut is bound to cause sore muscles if not trigger a new injury altogether.
Tip 2: Bend from the hips and use your knees
Many of us are guilty of using our backs to lift heavy things and we don't even realize it until it is too late. Try to be mindful of this form during the entire time.
Tip 3: Push, don't lift.
Avoid stressing your back altogether and instead try to use your arms to push the snow rather than lifting it if possible.
Tip 4: If you have to lift, don't twist!
If you have to lift the snow up to toss it over a drift or other barrier, we recommend that you throw it directly in front of you rather than twisting to do so, which can be a strain on your lower back.
Tip 5: Take Your Time
Possibly the most critical tip of all – don't rush. If you go slow, you can be more mindful of how you are moving your body and will avoid lifting those heavy shovels of snow.
Tip 6: Dress for the job
You wouldn't go for a jog with rain boots on, and don't try clearing the snow with your running shoes. Look for footwear with good tread on it so that you can stay stable and prevent slips and falls while you're working.
Good luck out there, Guelph! If you need any help with aches and pains, give us a call here at the Health and Performance Centre at 519-767-5011.
Book an Appointment
519-767-5011