Wellness/Residence Bingo Contest Details: Fall 2023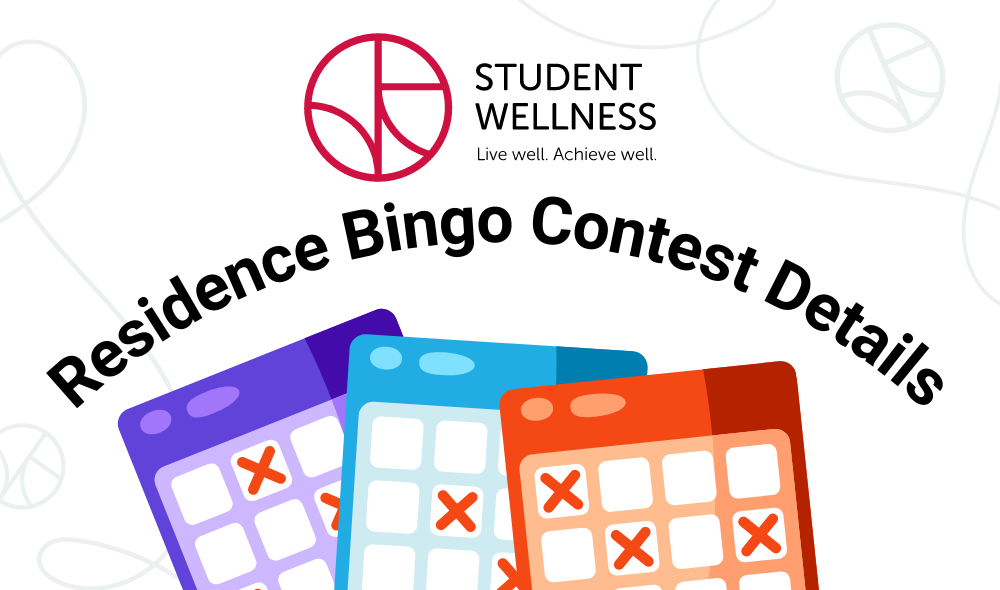 Did you get a BINGO card in your Residence Move-in Package? Here are some tips and details on how to play and WIN!
Prizes: 
Rules:
Get a BINGO (one line or diagonal)
To enter, DM us a copy on Instagram (@wellness_uofg) of your completed card by September 30, 2023.
Stay tuned for the announcement!
How to get a "square":
Call your best friend or a family member
Dance to your favourite song
Make a weekly schedule and stick to it
Learn about your student medical coverage and how you can use it at the Health & Performance Centre (HPC)