Sexual Violence Support and Education Coordinator

University of Guelph - Sexual Violence Support and Education Coordinator
Services Offered
The Sexual Violence Support and Education Coordinator works with survivors to support them in coordinating support and resources following experiences of sexual violence. They also provide consultation services to faculty and staff responding to disclosures of sexual violence. Anyone can refer a friend or themselves to the Coordinator by emailing svinfo@uoguelph.ca
Accommodations
After experiencing sexual violence it's often difficult for a survivor to find a sense of normalcy. Sometimes accommodations can help to some extent with a survivors healing journey. Accommodations could include helping to address physical safety concerns, academic concerns, and/or physiological concerns, in the spirit of assisting the survivor to find some level of comfort during a difficult healing process.
Coordinated Care
Care coordination is the deliberate organization of services to facilitate the appropriate delivery of support to meet the needs of individuals. During a time of trauma, it is extremely difficult to think clearly, and to manage organizational systems (policies and procedures). This office will work with the survivor to understand unique obstacles and to develop a management plan that is realistic for the student. Then the office will leverage campus resources on the behalf of the student to carry out the required aspects of the management plan. Coordinated care allows the survivor to concentrate on themselves with limited attention placed on navigating policies, procedures, and services.
Discuss Reporting Options
Survivors may choose to disclose their story and wish for no further action to follow, and that is okay. However, survivors may also wish to move forward with a formal process that could result in consequences for the person who caused them harm (criminal or non-criminal). This office will discuss the different reporting processes and the options available to the survivor such as the Student Judicial process, Residence Judicial process, the Diversity & Human Rights process, or a criminal process.
Safety Planning
Safety planning is a thoughtful, deliberate, and an on-going process in which a staff member and a survivor create a plan to enhance the student's safety to the extent possible. The process of safety planning is critical in helping to identify and to address the unique safety needs of each survivor. Safety planning includes, but is not limited to: physical safety, environmental safety, psychological safety, and technological safety. The plan also helps students safeguard their wellness and academics. Students are welcome to bring a support person with them to the planning meeting.
For an introduction to the Coordinator's services and what to expect when you meet with them, please review the video below.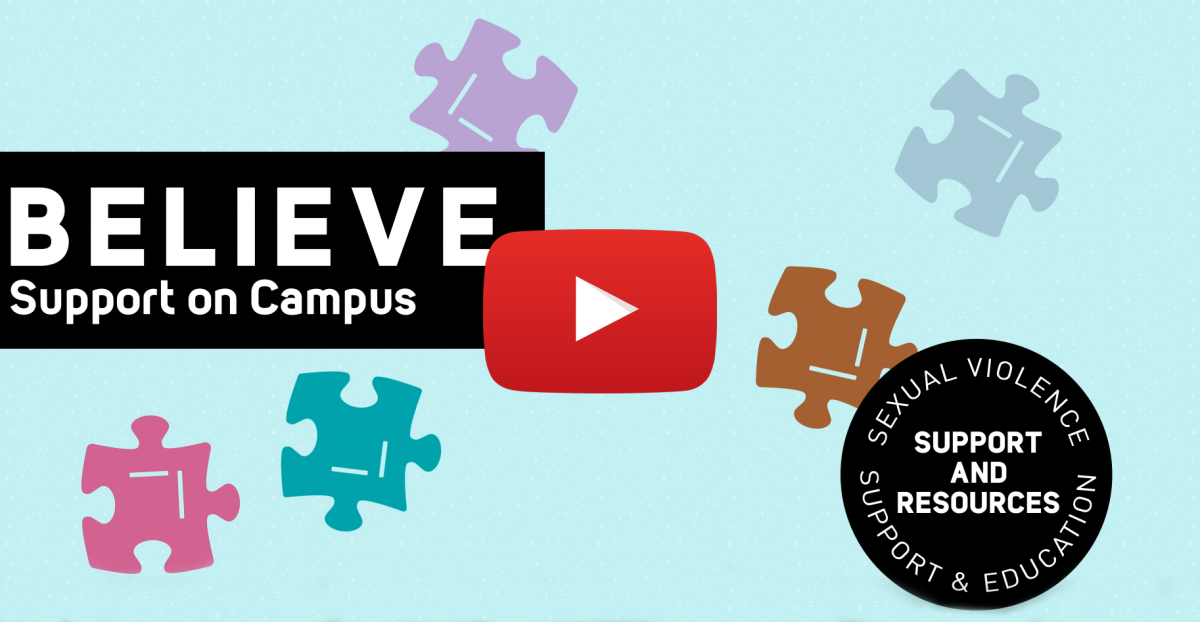 ---
Melissa Conte - Sexual Violence Support and Education Coordinator
Student Wellness Services
Melissa Conte (she/her) is the new Sexual Violence Support and Education Coordinator at the University of Guelph. It is her responsibility to provide sexual violence support and education for students, and relevant training for staff and faculty using survivor-centric, anti-oppressive, intersectional, and trauma-informed practices and frameworks.
Melissa has spent the past decade working and organizing in the areas of sexual violence prevention, anti-violence education, and harm reduction. Prior to joining Student Wellness at U of G, Melissa worked at Carleton University doing anti-violence and social justice work in Graduate Studies, the Department of Sociology, OPIRG, and the Department of Equity and Inclusive Communities.
Melissa is currently completing her PhD in Sociology at Carleton University. Her dissertation uses collaborative, ethnographic, and action-based methods to examine how grassroots activism and community resistance is asserted and practiced by the families of missing and murdered Indigenous women, girls, and 2-spirit folks in Canada. She has a Master's Degree in Sociology (Carleton University) and Bachelor of Arts (Honours) in Sociology and Gender Studies (Bishop's University).
Melissa works with survivors to support them in coordinating supports, resources, and accommodations following experiences of sexual violence. She also provides consultation and support to faculty and staff responding to disclosures on-campus. You can reach Melissa by emailing svinfo@uguelph.ca or calling ext. 53020.