Alicia Hanman, Physiotherapist HPC Guelph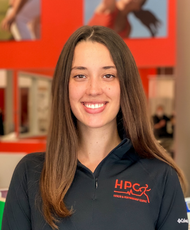 Alicia Hanman
Physiotherapist, HPC Guelph
---
Alicia is a graduate of the MScPT program at McMaster University and started working at HPC in 2022. She has worked closely with athletics in her student physio placements and as a fitness volunteer for children and youth. She continues to serve athletics as a Gryphons team physiotherapist for varsity teams. Clinically, Alicia plans to advance her skills by completing her Orthopedic Division Level 1 and Concussion courses.
Alicia has a lifelong passion for dancing. She has completed her pre-professional ballet examinations through the Royal Academy of Dance and was a competitive dancer for 10+ years. Additionally, she has experience in rehabilitation research at Hamilton Health Sciences in dance and its effects on balance and gait in older adults. For that reason, Alicia understands the importance of dedication towards achieving your goals and is committed to providing compassionate and up-to-date care to help you get back to the activities you enjoy.
For the 2022-23 season, Jesse will be working as the team physiotherapist for the Guelph Gryphons varsity fencing and badminton teams.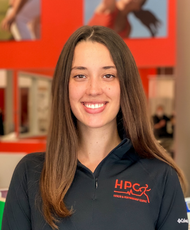 Education:
Masters of Science, Physiotherapy, McMaster University 
Honours Bachelor of Science (Biology and Pharmacology), McMaster University
Continuing Education and Certificates:
Medical First Responder (in progress), St. John's Ambulance 
Motivating Healthy Behaviours certificate, Institute for Healthcare Communications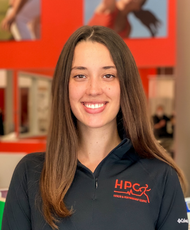 Professional Membership & Licenses
Member of the Canadian Physiotherapy Association (CPA)
Member of the Ontario Physiotherapy Association (OPA)
Member of the Orthopaedic and Sports Divisions of the CPA