Celebrating Our Nurses at Student Health Services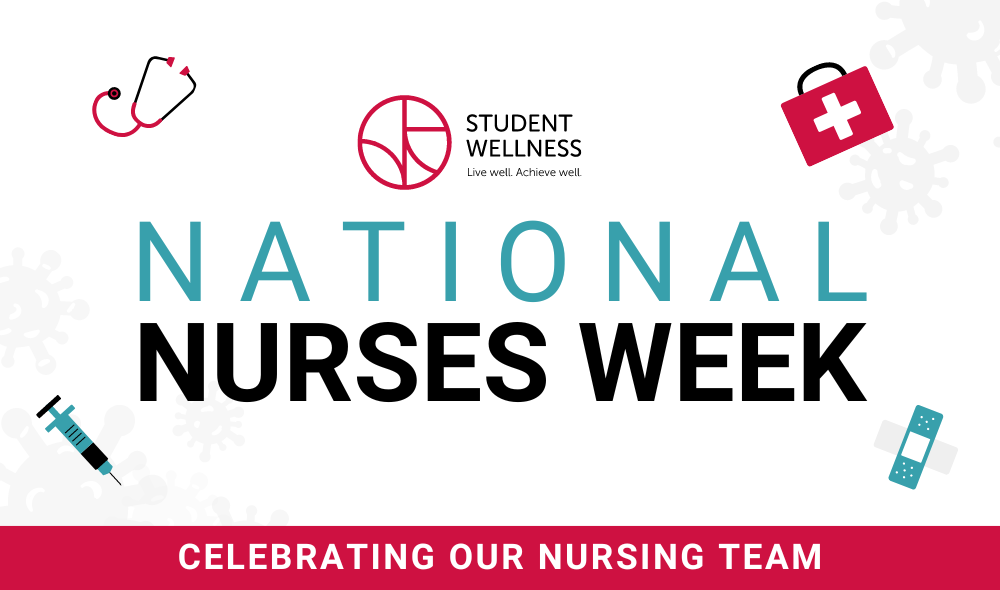 In honour of Nurse's Week (Mon, May 8, 2023 - Sun, May 14, 2023), we're recognizing and celebrating the hard work and dedication of the nursing team at Student Wellness Health Services. This past year, the team has gone above and beyond in their efforts to elevate healthcare delivery to students.  
Here are some initiatives from the past year that demonstrate their commitment: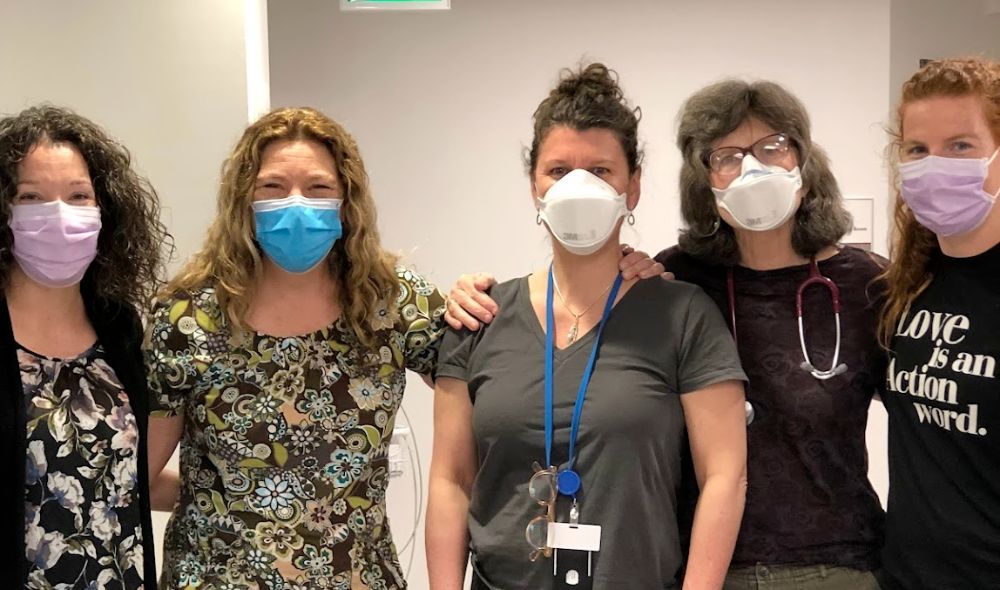 Launch of the Mental Health Support Nurse (Pilot Program)  
Student Health Services launched a Mental Health Support Nurse Pilot Program to support students' mental health and assist physicians. The nurse was a liaison between students and physicians, performed 220 mental health status checks, including follow-up calls to students, assessed the efficacy of medications and checked for adverse effects, and provided important health teaching regarding mental health conditions and recommended treatments. They also developed a resource manual for the SHS nursing team to help expand the capacity for mental health assessments and interventions during encounters.  
Implemented CAGE-AID Screening to Nursing Assessments  
This widely used screening tool for substance use indicates potential problems with alcohol and/or substance use. Using this tool helps to reduce stigma while increasing access to supportive resources, including Addiction Counselling.  
Increased Access to HPV Vaccination  
Student Health Services nurses can now administer HPV vaccines without requiring a physician's order, allowing students to book directly with a nurse for their vaccine. This initiative also expands on collaborative opportunities with campus partners to hold events for this essential vaccine delivery. In addition, the nursing team is actively engaging in further health teaching with students during visits to educate them about the importance of HPV cancer prevention.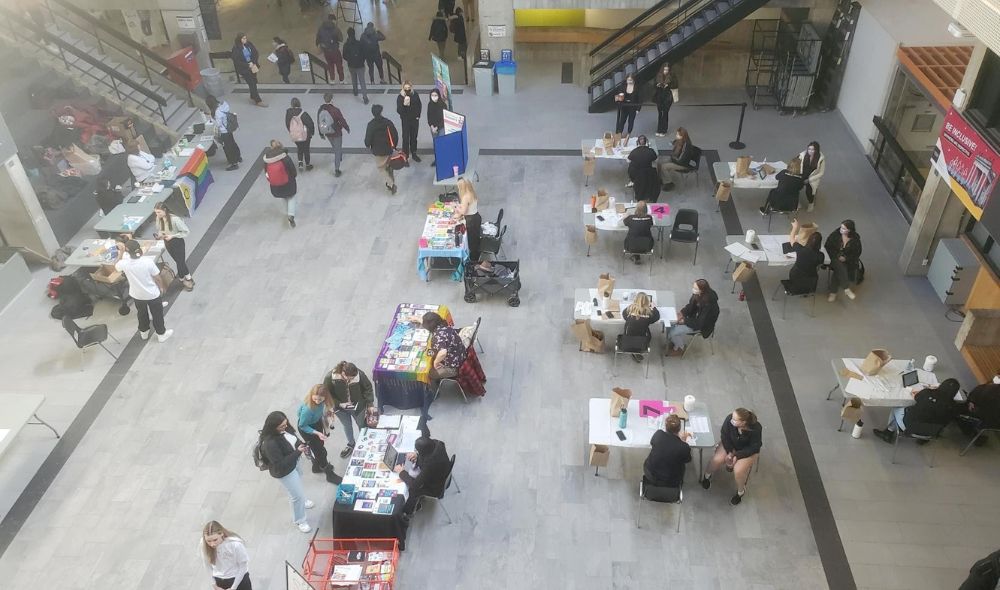 Increased Access to STI Testing  
This year, Student Health Services enhanced its Medical Directive to provide testing for sexually transmitted infections (chlamydia and gonorrhea) in asymptomatic students. This update allows students to access testing (via a nurse) without waiting for a physician's appointment.  
Collaborated with Local Health Partners  
Student Health Services (SHS) nurses worked with the Wellness Education & Promotion Centre (WEPC) to partner with Merck Canada to help deliver an HPV marketing and promotion campaign. In addition, nurses supported the delivery of the March 2023 STI Campus Testing Day event in collaboration with WEPC and WDG Public Health testing 180 students. Following this event and the results, nurses contacted all positive Chlamydia cases and provided medical treatment, counselling and teaching. SHS nurses also worked with GSK Canada to launch a campaign to promote Meningitis B vaccinations in students.  
Increased Professional Development  
SHS nurses have engaged in various professional development opportunities this past year, including creating spaces of welcome, HIV Basics course, Nursing Towards Equity (social determinants of health), wound care course, CAGE-AID alcohol and substance use screening tool in-service education, and intra-uterine contraception - simulated interactive training session + IUD counselling education.  
IUD Counselling  
Following education and training specific to intrauterine contraception, the nursing team will be delivering counselling to students who are inquiring about intrauterine contraception (IUDs). This initiative will allow ease of access to students who might otherwise have to wait for a consultation with a physician or would have to be referred to off-campus resources. With consultation with the College of Nurses of Ontario and following the best practice guidelines of the Society of Obstetricians and Gynaecologists of Canada (SOGC), we will be one of the very few post-secondary health services where nurses fulfill this role.  
The University of Guelph Student Wellness Services is proud of its nursing team for their hard work and dedication in elevating healthcare delivery to our students. Happy Nurse's Week to all our wonderful nurses!  
Do you need access to health services at the University of Guelph?   
Our mission is to provide comprehensive health promotion, disease prevention and primary medical care to full-time and part-time, undergraduate and graduate students during their studies. Patients must be currently registered students. 
Health Services provides nursing care and services. Nurses provide immunizations and other prescribed medications as well as providing information and education on many health-related issues. 
Learn more about UofG Student Health Services here and book your appointment.  
Health Services is open Monday to Friday 8:30am to 4:30pm. To book an appointment, please call reception at 519-824-4120 x52131. Same-day appointments are available on a first-come, first-served basis. Please call at 8:30 am to enquire about availability.  
Appointment & Walk-In Clinic Details