SHINE Days: Mental Well-Being Month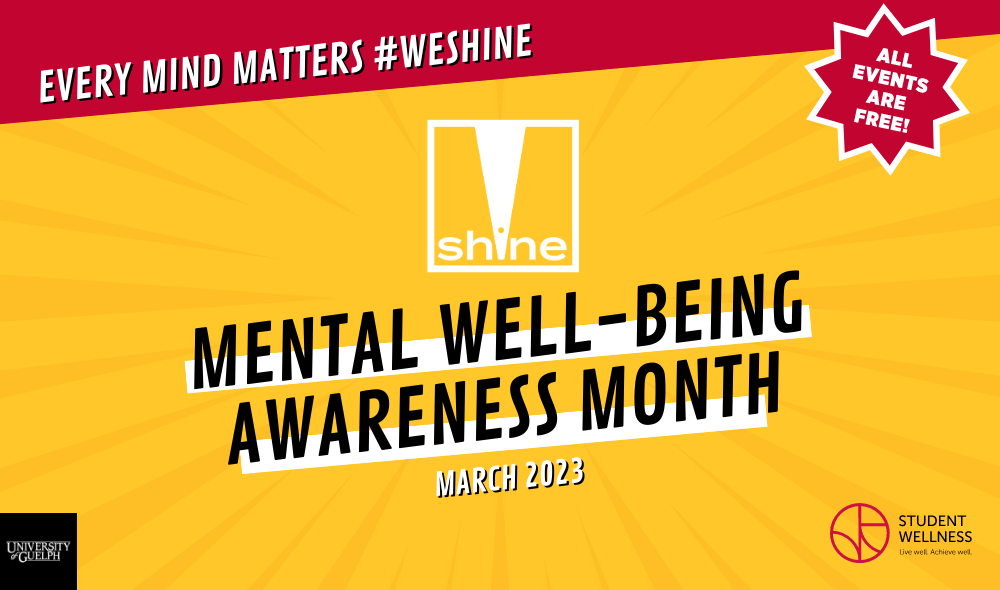 The Mental Well-Being Educational Programming Committee is proud to present SHINE Days: Mental Well-being Awareness Month being held in March 2023. Developed by University of Guelph students and staff, this initiative is dedicated to promoting mental wellness and providing students with resources to help support their mental well-being. 
All of the events during this month are FREE, and all students, staff, and faculty are encouraged to attend. 
View the Winter 2023 Event Calendar
Do you want your event featured? Submit your Shine Event by contacting Rebecca Skelhorn, skelhorn@uoguelph.ca