Jessica Manuel | Physiotherapist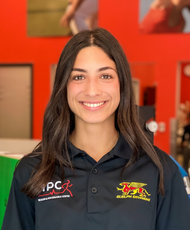 Jessica Manuel
Physiotherapist, HPC Guelph
---
After graduating from McMaster University with a Bachelor of Science (Honours) in Kinesiology, Jessica continued her studies at McMaster completing her Master of Science in Physiotherapy in 2022. Growing up in Guelph, Jessica is excited to return to the city and work at the HPC. As a Physiotherapist, Jessica will be working closely with a variety of the University of Guelph Gryphons varsity teams, including women's soccer, men's volleyball and wrestling.
Jessica has always had a passion for sport and movement and draws from her athletic background in dance and running when providing care. Since recently completing her first half marathon, Jesse has developed a special interest in the biomechanics of running. While currently completing research on pelvic girdle pain, Jesse has a natural interest in treating various low back and pelvic conditions. Her other clinical interests include treatment of the ankle, knee, and shoulder.
While providing treatment Jesse strives to provide a patient-centred approach that is adapted towards an individual's goals and lifestyle. She is continuing to expand her manual therapy skills and strongly believes in evidence-based practice and exercise education. Throughout the rehabilitation process, Jesse hopes to empower her patients to do the things they love and enjoy.
For the 2022-23 season, Jessica will be working as the team physiotherapist for the Guelph Gryphons varsity women's soccer, men's volleyball, and wrestling teams.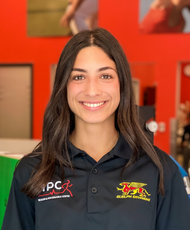 Education:
Master of Science, Physiotherapy, McMaster University
Honours Bachelor of Science, Kinesiology, McMaster University
Continuing Education and Certificates: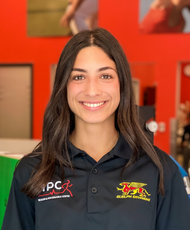 Professional Membership & Licenses
Member of the Canadian Physiotherapy Association (CPA)
Member of the Sports Division of the CPA