Dr. Marco Lozej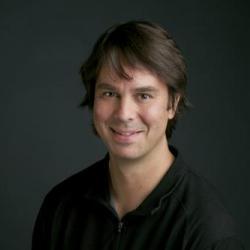 Head of Chiropractic Department, B.Sc. (HK), D.C.
Marco's Tip to Clients:
When facing a sports or activity related injury, finding the primary cause is key to successful treatment. Often pain in one body part is caused by abnormal patterns of movement involving the body as a whole. Marco specializes in performing interconnected functional assessments of his patients and then works with them to find solutions. When providing therapy, Marco is a highly skilled manual therapist. Most importantly, he works well in an integrated support team of practitioners on behalf of his patients.
Education:
 Doctor of Chiropractic, Canadian Memorial Chiropractic College
 Bachelor of Science (Honours in Human Kinetics), University of Guelph
Continuing Education and Certificates:
Altis Digital Performance Therapy Course. 2019
Sports Medicine Clinical Rounds and CME education series, ongoing monthly
Canadian Centre for Ethics in Sport, True Sport Clean 2018
Sports First Responder Certification course, August 2017 
Functional Range Conditioning, August 2015
Own the Podium SPIN Summit, Toronto 2015
Ontario Medical Association Sports Medicine Conference (OMA-2006, 2009, 2011, 2013)
Rendezvous International Sports Medicine Conference (CASM/ACSM-2008)
Canadian Academy of Sport Medicine Annual Conference (CASM-2005, 2007, 2011)
Certified Personal Trainer, American Council on Exercise
Contemporary Medical Acupuncture Specialty Training in Sports Injuries, McMaster University
Contemporary Medical Acupuncture, McMaster University
CMCC continuing education - Golf Doctor Levels 1 and 2 – (2001-2002)
Professional Memberships and Licenses:
Member of the College of Chiropractors of Ontario
Member of the Canadian Chiropractic Association
Member of the Ontario Chiropractic Association
Other Details:
Dr. Marco Lozej specializes in the assessment, diagnosis and treatment of sports and neuromusculoskeletal injuries.  Lozej is one of the country's leading chiropractors for track and field athletes and is the head chiropractor at the University of Guelph Health and Performance Centre.  He is skilled in multiple manual therapy techniques, Macmaster electro-acupuncture and a former varsity soccer and squash player. Dr. Lozej has in depth understanding of the mechanics of running, and multipsort athlete care focusing on injury management in addition to performance enhancement. He provides therapy to the Gryphon varsity athletes including the track and field team and has traveled with national teams on multiple occasions since 2014.
Competitions and Camps
Usports Sport Track and Field Championships.  March 2020. Edmonton, AB.
Ontario University Athletics Track and Field Championships. February 2020. York, ON
Athletics Canada and University of Guelph Track and Field Training Camp. December 2019. Florida
Usports Cross Country Championships. November 2019. Kingston. ON
Ontario University Athletics Cross Championships. October 2019. Guelph, ON
Speed River Inferno - Professional Track Competition. June 2019. Guelph, ON
Ontario University Track and Field Championships. March 2019. Winnipeg, ON
University of Michigan Invitational track meet.  January 11-12, 2019.
Usports Sport Cross Country Championships.  November 2018. Kingston, ON.
Ontario University Athletics Cross Country Championships. October 2018. London, ON
Canadian National Track and Field Championships, July 2018, Ottawa. ON.
Usports Sport Track and Field Championships.  March 2018. Windsor, ON.
Ontario University Athletics Track and Field Championships. February 2018. York, ON
Usports Sport Cross Country Championships.  November 2017. Victoria, BC
Ontario University Athletics Cross Country Championships. October 2017. Windsor, ON
Pan Am Junior Championships for Athletics Canada. July 2017.  Trujillo, Peru.  Lead therapist for 53 athletes and 11 staff.  Team success with 22 medals (AC target was 10 medals).
Para athlete Josh Cassidy therapist. May 2017- present. Guelph, ON. Part of IST in DTE for Josh.
Payton Jordan Invitational Track and Field for Athletics Canada. May 2017. Stanford, Palo Alto, CA. supported senior Canadian National team.
Usports Sport Track and Field Championships.  March 2017. Edmonton, Ab.
Canadian Interuniversity Sport Cross Country Championships.  November 2016. Quebec City, Quebec.
Rio 2016 Olympic training camp for Olympic triathlete Jason Wilson, Barbados.  August 2016.  Blumeneua, SC, Brazil.
Rio 2016 Olympic training camp for Athletics Canada. August 2016. Guelph, ON. Supported 15 Canadian Olympic athletes.
Olympic Trials with Speed River Track and Field Club IST. July 2016. Edmonton, AB.  Supported 7 2016 olymians and 2 world championship youth competitors.
Altitude Training Camp with Speed River Track and Field Club.  April 2016. Flagstaff, AZ.
Canadian Interuniversity Sport Track and Field Championships.  March 2016. York, Ontario.
Ontario University Athletics Track and Field Championships. March 2016. Windsor, ON
Canadian Interuniversity Sport Cross Country Championships.  November 2015. Guelph, ON.
International Triathlon Union World Championships. September 2015, Chicago, Il.
Ontario University Athletics Cross Country Championships. October 2015. Waterloo, ON.
Pan Am Games: August 2015: Toronto, ON
Payton Jordan Invitational Track and Field. May 2015. Stanford, Palo Alto, CA.
Canadian Interuniversity Sport Track and Field Championships.  March 2015. Windsor. ON.
McGill Track and Field Invitational. February 2015. Montreal, Que.
Canadian Interuniversity Sport Cross Country Championships.  November 2014. ST. Johns, Nfld.
Ongoing collaboration with the University Of Guelph Athletic Therapy team for all varsity teams. 2002-present