Navigating Disability & Career Beyond U of G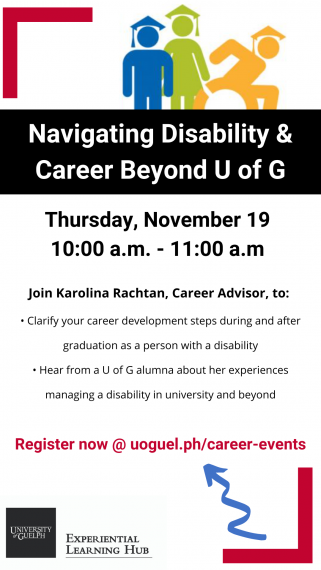 Thursday, November 19 at 10 to 11 am.
Join Karolina Rachtan (Career Advisor) to clarify your career development steps during and after graduation as a person with a disability. This event also provides an opportunity to hear from a U of G alumna about her experiences managing a disability in university and beyond.
Register now at uoguel.ph/career-events
Exam Centre Deadline
The 40th Class Day is the last day to book tests, midterms and final exams with the Exam Centre. Login to Accessibility Online to book now.
Share this page