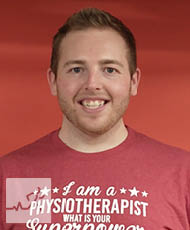 Craig Dixon - Physiotherapist
Craig first began working at the University of Guelph's Health and Performance Centre in October of 2016 while completing a Sport Physiotherapy Fellowship. As part of this fellowship, he served as the physiotherapist for the varsity men's hockey and track and field teams at the University of Guelph. Craig continues to work closely with athletics as he is now the team physiotherapist for the Gryphons men's varsity rugby team and also the head physiotherapist for the Guelph Nighthawks [1], a professional basketball team who compete within the CEBL (Canadian Elite Basketball League).
Outside of sport, Craig is also passionate about teaching, whether it is at McMaster University, where he is part of the Master of Science Physiotherapy Program, or at the University of Guelph, where he mentors human kinetics students as part of HPC's volunteer and co-op program. Craig also formally teaches at the University of Guelph as a sessional lecturer within the Human Health and Nutritional Sciences Department and frequently collaborates with the Human Anatomy program at U of G.
Clinically, Craig is pursuing Diplomas in Advanced Manual Therapy and Sport Physiotherapy. His clinical interests include the shoulder, post-operative rehab (ie. ACL reconstruction, rotator cuff repair) and foot/ankle. "The key to being successful in rehabilitation is to not underestimate the importance of being an active participant in your healing," says Craig. "Investing a few minutes, every day, to do your prescribed homework will make the world of difference in getting you back to the things you love."
Contact: cdixon07@uoguelph.ca [2]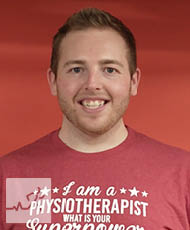 Education:
Masters of Science, Physiotherapy, McMaster University
Honours Bachelor of Kinesiology, Western University
Continuing Education and Certificates:
Level 3, Advanced Integrated Musculoskeletal Physiotherapy Program
Certificate in Integrated Dry Needling
CAFCI Level 1 in Acupuncture
Sport First Responder
Sport Physiotherapy Canada – Credential Candidate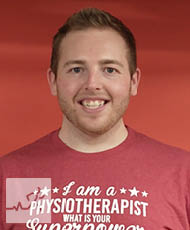 Professional Membership & Licenses
Member of the Canadian Physiotherapy Association (CPA)
Member of the Orthopaedic and Sports Divisions of the CPA
Jr. Resource Chair, National Orthopaedic Division Executive, CPA