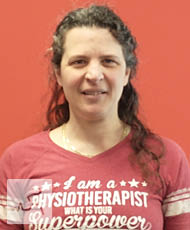 Lisa Geddes
Physiotherapist, HPC Guelph
---
Lisa Geddes is the longest-tenured member of the physiotherapy team at the University of Guelph's Health and Performance Centre and has worked as a physio at HPC since 2001.
A former varsity student-athlete at the University of Guelph, Lisa served as captain of the Guelph Gryphons women's soccer team while pursuing her undergraduate degree in human kinetics. Her passion for soccer has allowed her to travel all over the world, with the former Gryphon competing in the World Masters Games on three separate occasions, with competitions taking place in Australia, Italy and New Zealand.
As a physiotherapist, Lisa not only treats injuries but to also strives to educate her clients about their injuries in order to help optimize movement while allowing clients to achieve their activity goals and maintain an active lifestyle.
For the 2022-23 season, Lisa will be working as the team physiotherapist for the Guelph Gryphons varsity men's lacrosse team.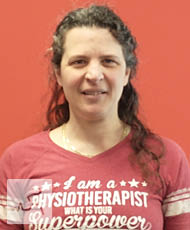 Education:
Bachelor of Science (Physiotherapy), University of Toronto
Bachelor of Science (Honours, Human Kinetics), University of Guelph
Continuing Education and Certificates:
All E/V Orthopedic courses
Manual therapy courses (lumbar, cervical and thoracic spine)
Soft tissue mobilization
Breathing and pain management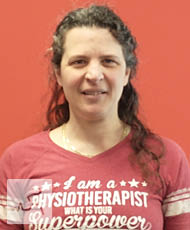 Professional Membership & Licenses
Member of the Canadian Physiotherapy Association (CPA)
Member of the Ontario Physiotherapy Association (OPA)