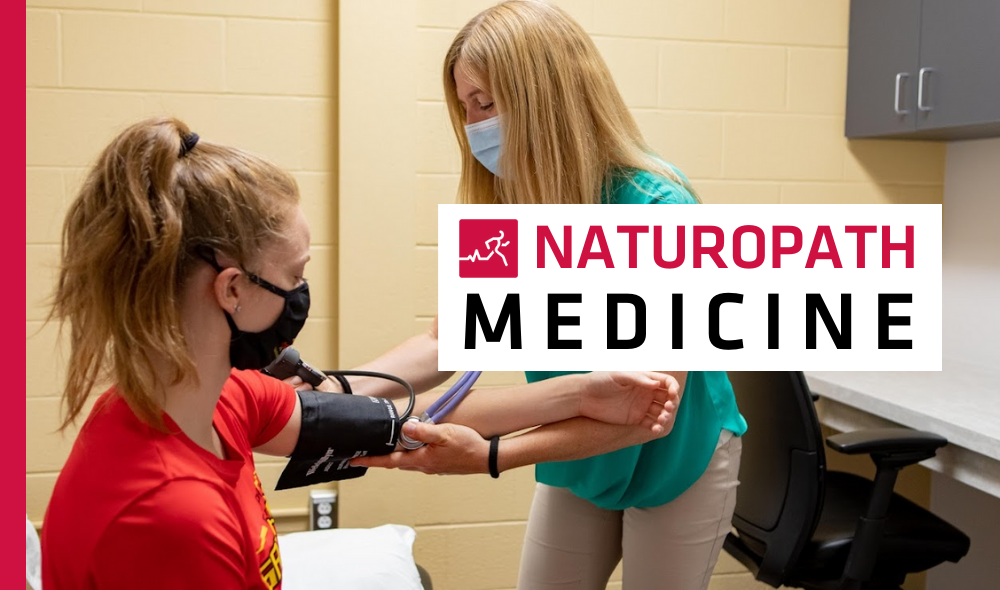 Naturopathic Doctor Services
---
Are you feeling sick, experiencing an illness or just "off" lately? You've tried everything but nothing seems to be helping? Consider naturopathic medicine to help identify, address and improve the health obstacles you're facing.
Available to our University of Guelph community and open to the public, our Naturopathic Doctor, Dr. Kristina Brooks [1], provides a regulated and distinct form of primary health care that considers and addresses obstacles to health to support individuals to live well in collaboration with their existing medical team. Using an evidence-informed approach, healthy lifestyle foundations, including sleep optimization, digestive health and clinical nutrition (using food as medicine) are addressed to support individual concerns. Dr. Kristina Brooks, ND is an award-winning naturopath in the Guelph Community [2].
If you are interested in Naturopathic Medicine and would like to learn more, please call 519-767-5011 to schedule a FREE 15min consultation [3] with Dr. Kristina Brooks.
Improve Your Athletic Performance and Recovery With Support From a Naturopath Doctor
An optimized healthy lifestyle sets the foundation for an individual's best athletic performance and recovery. Individuals of all ages and fitness levels may benefit from a personalized approach to support health.
Common concerns a Naturopath Doctor can help support include:
As a primary care practitioner, your naturopath is trained to assess, diagnose and support a variety of health concerns. Some of the common concerns that are addressed include the following:
Digestive Concerns
Difficulty Sleeping
Menstrual Irregularities (menopause, irregular periods, pain etc.)
Polycystic Ovary Syndrome (PCOS)
Focus/Memory Optimization
Chronic Pain
General Fatigue
Headaches/Migraines
Post Concussion Syndrome
Anxiety and Depression
Acne
Autoimmune Disorders
Book an Appointment
519-767-5011 [5]
Naturopathic Medicine is not covered by OHIP, but coverage is provided by many insurance plans including University of Guelph's, MyStudentPlan [6].