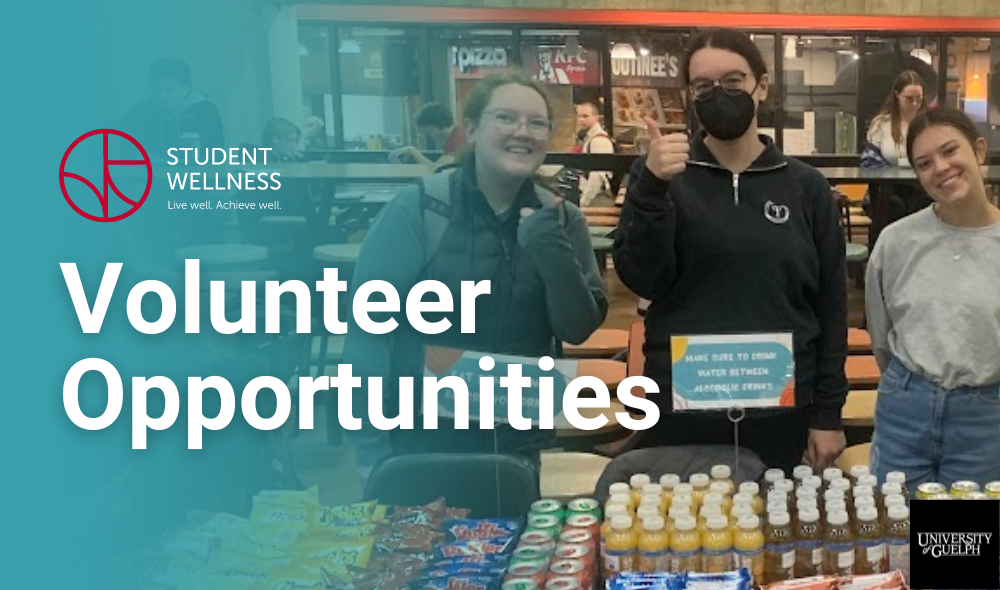 University of Guelph - Volunteer Opportunities
Within Student Wellness, there are many ways for students to expand their learning beyond the classroom and contribute to the wellness of their peers. Volunteer opportunities, work placements and focus groups are just a few ways that students can get involved in.
Ways to Volunteer
There are many ways to volunteer with the University of Guelph Student Wellness Services. Click on the links below to see various opportunities in our departments.
Volunteer at the Health & Performance Centre [1]
Volunteer with the Wellness Education & Promotion Centre [2]
Volunteer with the Student Support Network [3]
Volunteer with Student Accessibility Services [4]
Frequently Asked Questions