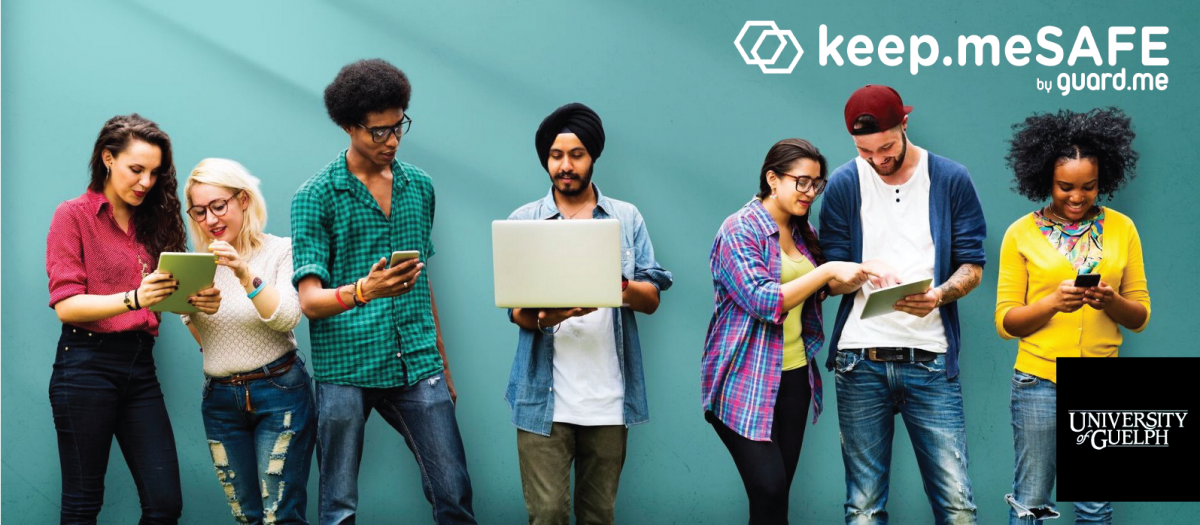 University of Guelph International and ELP (English Language Program) students may now access the keep.meSAFE Mental Wellness Student Support Program
keep.meSAFE offers counselling support by chat, phone and through ongoing virtual appointments at no cost to students. You can contact keep.meSAFE anytime – day or night – to speak with a Counsellor who has experience supporting the unique challenges students face.
Students may visit keepmesafe.org

[1]

 or connect with Student Wellness Services x 53244 and speak with a Navigator for assistance.   
Access anywhere and anytime
Access support from anywhere and anytime
Download the My SSP App from either the Apple App Store [2] or Google Play [3]
Call 1.844.451.9700
Outside North America 001.416.380.6578
Chat directly with a Counsellor through the app.
Confidential support
Provides you with confidential support
keep.meSAFE is completely confidential within the limits of the law, so no one – including your family, friends, or professors – will ever know you  used the program unless you choose to tell them.
Talk to a keep.meSAFE counsellor who:
Is available 24/7 and at no cost to you
Keeps your information confidential
Understands your culture
Speaks your language
Help and advice 
Get help and advice about anything
Being successful at school
Relationships with friends and family
Language and cultural barriers
Anxiety and stress
Balancing work and school
Adapting to new cultures